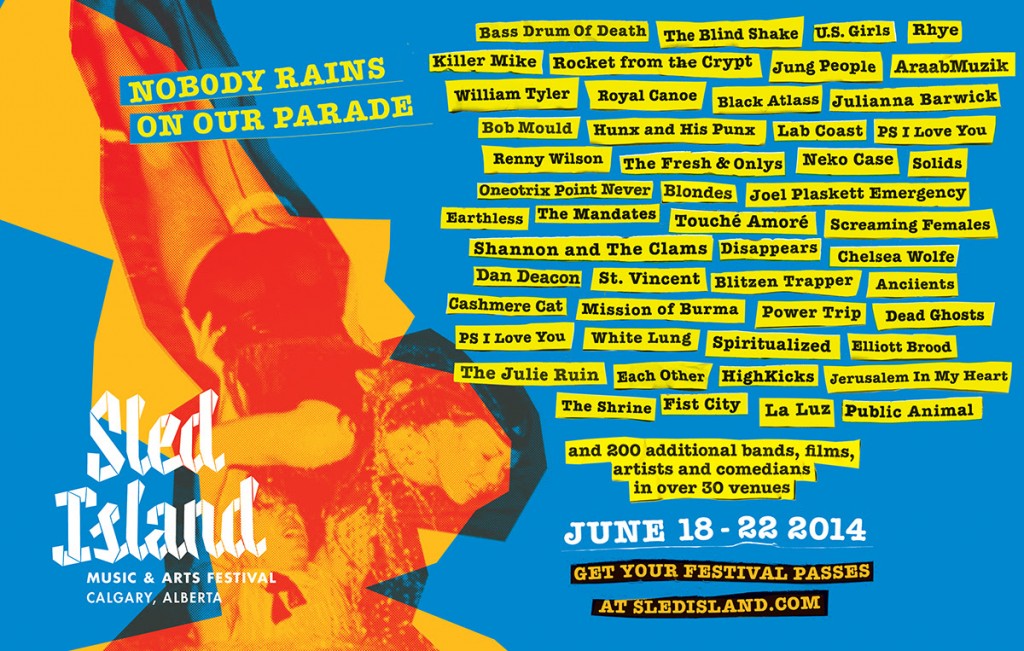 Sled Island has released another wave of performers for the June festival, including great Calgary bands The Mandates, Lab Coast, 36?, Teledrome, and Holgans.
There is more Canadian content as well, with the inclusion of Crosss, woolworm, Jon McKiel, Open Relationship, Johnny de Courcy, Betrayers, Freak Heat Waves, Soupcans, xxx CLVR, Ghibli,Nervous Talk, Fountain and Maica Mia.
Coming to our fair city from outside Canada will be Dan Deacon, AraabMuzik, Oneohtrix Point Never, Cashmere Cat, Blondes, Punk Rock Fancy with DJ Bob Mould, Constantines Bry Webb (of the Constantines), and Public Animal.
You can check out the entire Sled '14 lineup at sledisland.com.