The 2013 Earbender Cup details: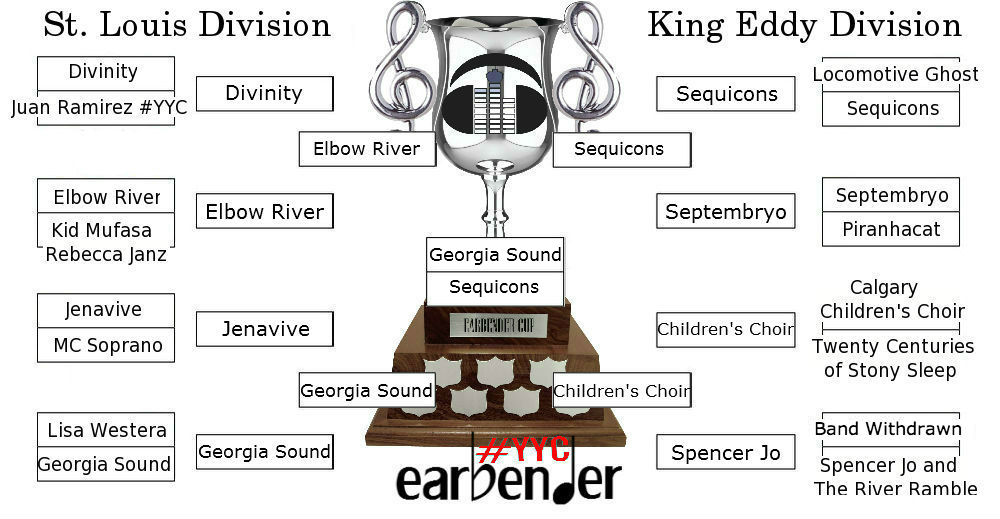 YOUR INAUGURAL EARBENDER CUP CHAMPIONS:
GEORGIA SOUND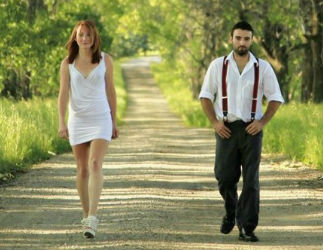 This high-powered duo set their many social media followers to work, blasting tons of "shots" at the opposition in every round! Their fans had good reason to be rabid in their support – the songs that the band submitted for competition were incredibly catchy, and we're sure they've won a few new fans along the way!
YOUR EARBENDER CUP MVP:
LISA WESTERA
Facing off against the eventual champions Georgia Sound in the very first round was no easy task, but Lisa Westera rose to the challenge, putting up the hardest fight possible. Rallying her fans with heartfelt covers of fan favourites, Lisa certainly made a big splash in the Earbender competition.
PREVIOUS RESULTS:
St. Louis Division
King Eddy Division
ROUND 1

Divinity defeated Juan Ramirez 4-2
Elbow River defeated Kid Mufasa & Rebecca Janz 4-0
Georgia Sound defeated Lisa Westera 4-1
Jenavive defeated MC Soprano 4-1
Sequicons defeated Locomotive Ghost 4-0
Calgary Children's Choir defeated Twenty Centuries of Stony Sleep 4-2
Septembryo defeated Piranhacat 4-2
Spencer Jo and the River Ramble defeated Withdrawn Band 4-0
ROUND 2

Elbow River defeated Divinity 4-1
Georgia Sound defeated Jenavive 4-1
Sequicons defeated Septembryo 4-3
Calgary Children's Choir defeated Spencer Jo and the River Ramble 4-0
ROUND 3

Georgia Sound defeated Elbow River 4-1
Sequicons defeated Calgary Children's Choir 4-1
FINALS

Georgia Sound defeats Sequicons 4-0