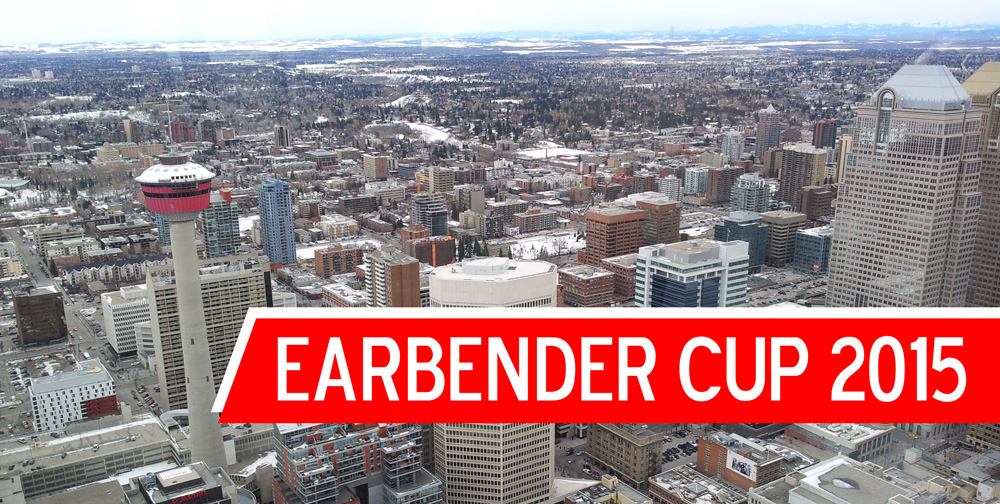 Calling all Calgary bands! I know, playoffs aren't exactly on the agenda this year for our big-league hockey team, but we're trying to get an earlier start on our submissions this year.
Last year was the first for the Earbender Cup (not a real cup), a chance for Calgary bands to battle it out, hockey-playoff style, in a friendly online competition to see which performer reigns supreme. The sixteen competing bands/acts/performers were seeded randomly, and each day throughout the NHL playoffs, readers were asked to choose between two songs. Daily winners earned a "win" for their band, in a best-of-seven series. Winners went on to the next round, until finally, a winner was crowned.
Last year, Georgia Sound was our Earbender Cup champion. This high-powered duo set their many social media followers to work, blasting tons of "shots" at the opposition in every round! Their fans had good reason to be rabid in their support – the songs that the band submitted for competition were incredibly catchy, and we're sure they won a few new fans along the way!
This is purely for fun and bragging rights, and the first sixteen bands to sign up are in the playoffs. We're hoping for a nice diverse selection of music: metal, folk, rock, orchestral, choir, reggae, country, rap, hip-hop, or anything else. Each participating band has to have at least seven songs or performances available on a shareable platform (self-hosted, YouTube, Bandcamp, etc) so that we can link to the song and let the fans decide their fate. 
Interested groups, please drop us a line with your name, contact information, Twitter handle, and the links to your songs. Our playoffs begin when the hockey playoffs start – April 30, 2014. Remember, strategy is key here – do you lead with your best four in the hopes of a sweep? Do you keep a sleeper in case of a Game Seven? We'll give bands the option to change their lineups at the start of each round, subbing in new songs if they like, or shuffling the lineup.
To get in on the fun, check out our Twitter feed for the daily matchups, and follow the links to vote. If you want your "team" to win, be sure to share the links on your social media pages, and load your bandwagon with as many fans as possible! You can also play along with the Twitter hashtag #earbendercup.
Let's get ready to crown a new Earbender Cup champion!