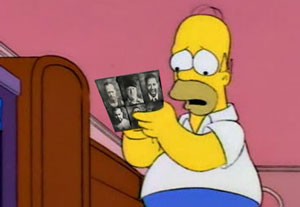 "Aww, twenty dollars; I wanted a night of sweet local hip-hop!"
"Twenty dollars can buy many nights of sweet local hip-hop…"
"(Gasp!) Explain how!"
"Money can be exchanged for a ticket to Blades of Steel's album release party, which comes with a copy of said release…"
"Whoo hoo!"
---


If you're a fan of Calgary's hip-hop scene, you probably already know about Blades of Steel, right? I mean, you've got your tickets for Saturday night at the Nite Owl already, huh? You were probably the first person on the band's successful Indiegogo campaign to get this latest release recorded.
But, y'know, for your friends that you're bringing along who aren't as up on the whole scene as you are…
Blades of Steel  – that is, Schoez, Strami, Roop, Ru, and MCs SoLeo and Ricca Razor Sharp – are dropping their latest release, Kind Face, in a two-night, two-city extravaganza, starting this Saturday at the Nite Owl, with opening acts Nikki Valentine & the Gypsy Riders, and Skulnanigans. They will follow that up with an Edmonton show a week later at the Mercury Room, with The Gibson Block and Mitchell Lawler & Conch with Lot D. Tickets for either show are twenty dollars, and get you a copy of their latest release.
This is BoS's first full-length studio album, but far from their first kick release. Like a Calf in a Tube Sock dropped in 2013 (featuring crowd favourite Do You in the 80s), followed by last year's Frontal Full Nelson & the Boxcar Bolsheviks (you've probably danced to The Mexico Song, whether you knew it or not).
This release is special, in part due to who is behind the album on the tech side. The band worked with Ben Kaplan (mix) and Jamie Sitar (mastering)for this release, which really lets the full BoS experience come through on the album.
Musically, the album is diverse, and delivers a lot of different messages. Lead track OneTwoTwo has a complex beat structure that moves from a stoic, poetic spoken-word feel to full, head-bopping rhymes. Closer Than Compton goes old school, but talks about what it means to grow up in Calgary. Shame, featuring Aurchid, talks about modern public shaming. Twin Peaks samples Angelo Badalamenti's theme song for the show by the same name, while it talks about human evolution and the big picture. You'll Never Record a Dream starts in with a hard, driving beat that builds in a shout out to the BoS posse. Walk the Plank is a fast lesson in not judging a book by it's cover, set on an airplane. Put It In the Win Column goes back to that funky old school beat, with Wyzaker, Iron Lion and King Lou joining BoS for what's sure to be a dance floor favourite. Last but not least, Without Me Phone snaps along with all the guests (Aurchid, Wyzaker, Iron Lion and King Lou) about the anxieties of losing your phone on a hot night out.
The album is pure BoS, easily identified by the strong local content, old school influence and easy, joyful vibe that is sure to make their two release parties some wild times. I know you're already going on Saturday, but make sure your friends bring their comfortable shoes – there's gonna be a lot of time spent on the dance floor.